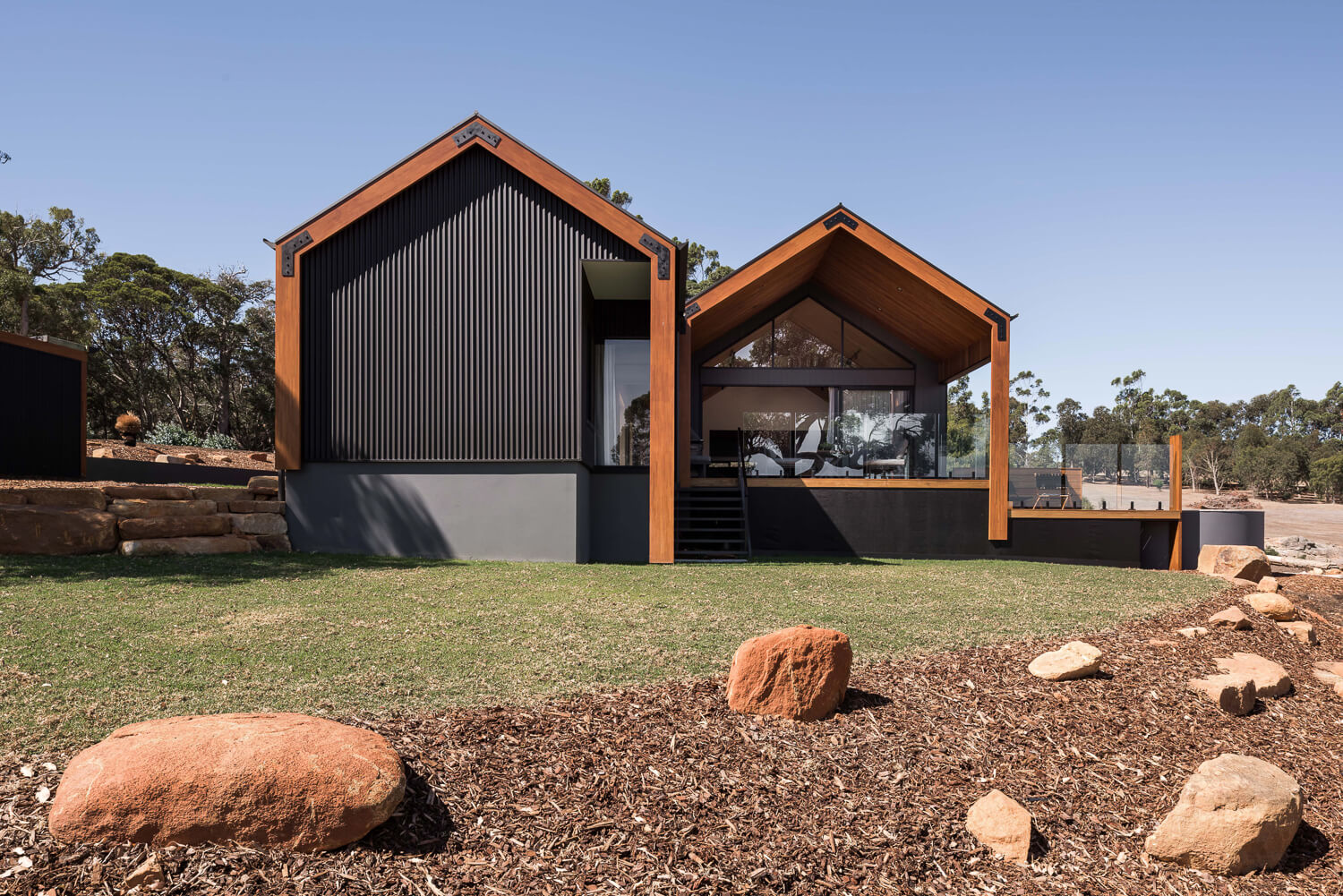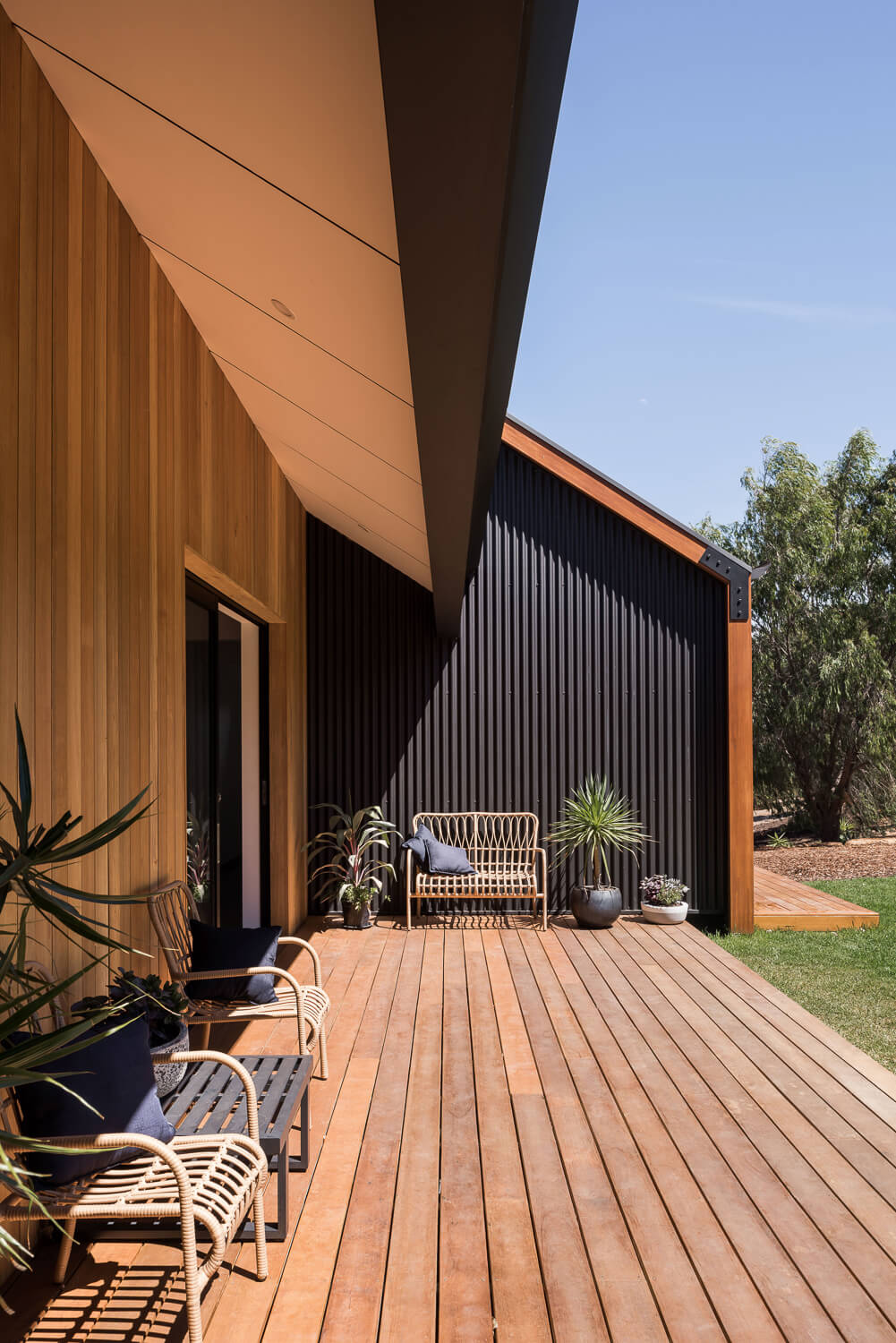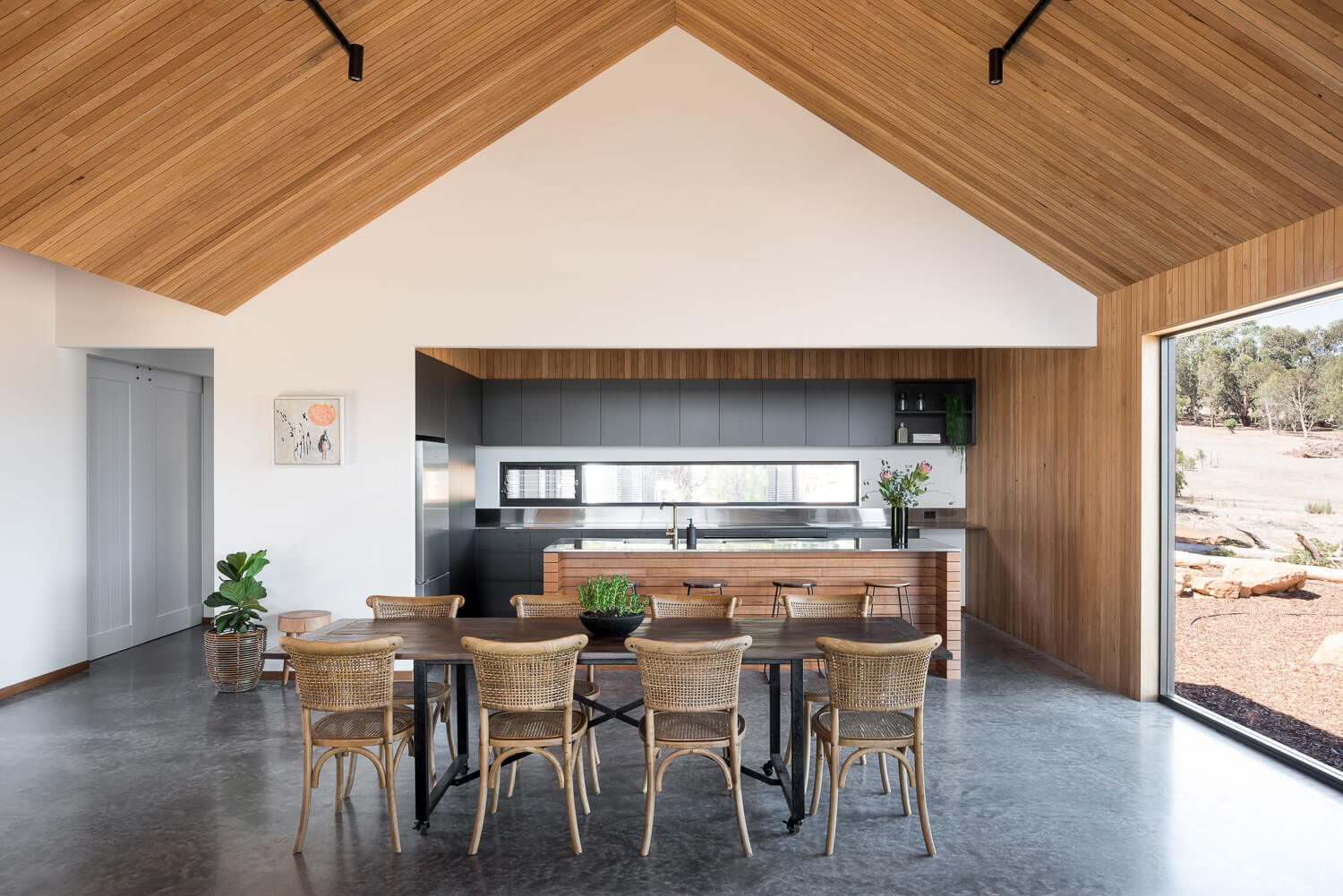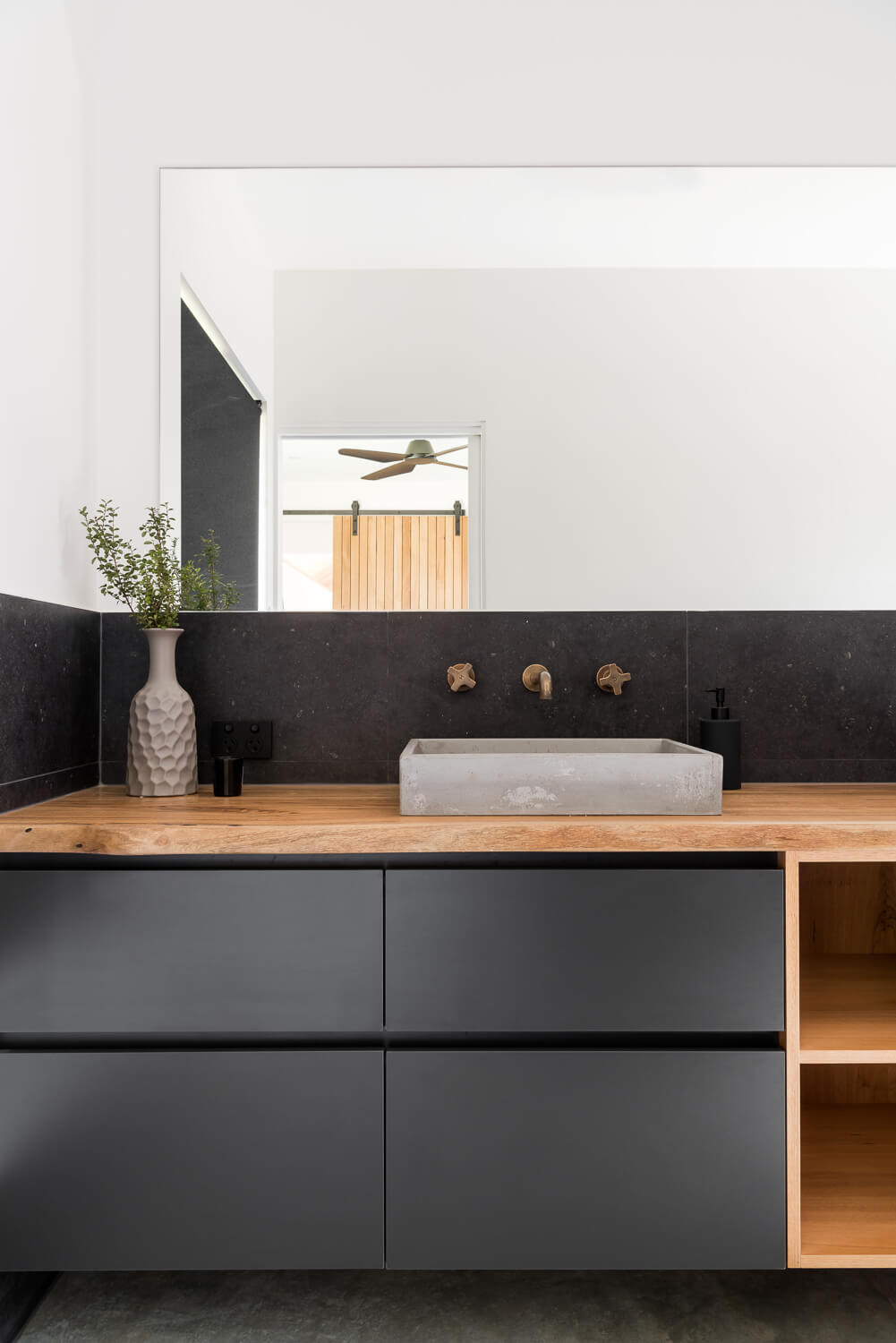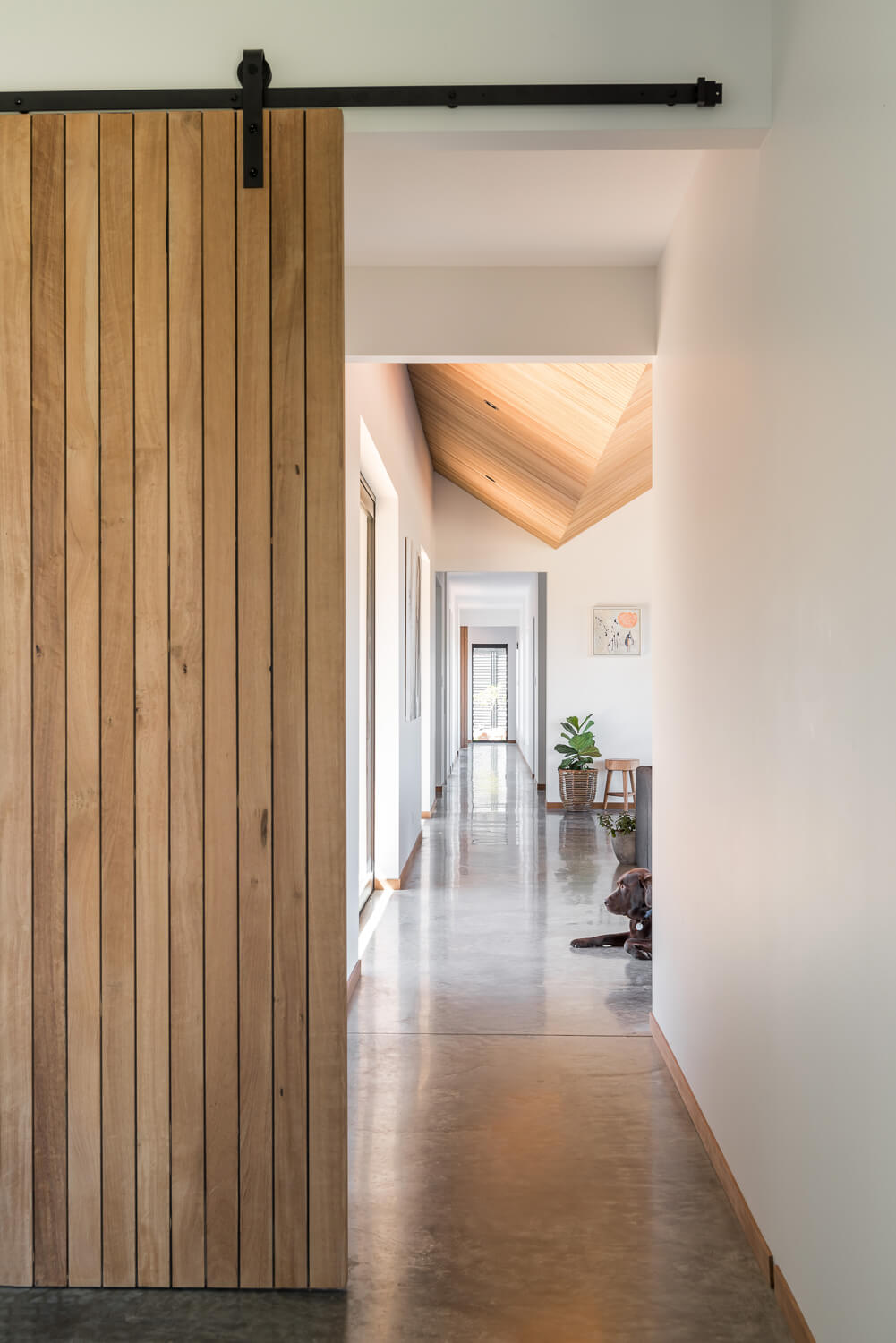 Amazing farmhouse restoration
The design gave length to the barn-shaped structure and maximised views, northern aspect and the natural contours of the site. It was conducive to the desired room relationships and offered the owners the desired flexibility. Maintenance-free claddings were used, such as Colorbond Matt and teak, designed to age and meld with the surroundings.

The house was orientated so that the corner of the living room was angled down the valley, creating a visual connection with the natural lie of the land. Fenestrations were positioned to capture the views, both outside and through the house from the northern courtyard. The open-plan living area incorporated a unique "double-gable" raked ceiling lined with locally sourced Western Australian Blackbutt.

The north-facing windows featured timber surrounds for sun control, to balance the use of steel, and tie in with the exposed timber portal gable ends. Internal finishes comprised burnished concrete floors, aged brass tap-ware, locally sourced Marri and stainless steel bench tops, reminiscent of an industrial style.
The design needed to incorporate a north-facing courtyard connected to an outdoor lawn area, with north facing access to the living areas to capture the winter sun. The shape and form of the house were to maximise views with large-format glazing, and incorporate an elevated outdoor living area. Dark external colours were used to blend with the natural surroundings and complied with local landscape regulations, with materials and construction methods meeting AS 3959 - 2009 (bushfire zone) requirements. A modified building envelope was required, as well as a breezeway/breeze path to take advantage of the prevailing south-westerly summer breeze.
From Lurie Concept. Photographer-Dion Robeson